5 Recommended Wallets For Binance Smart Chain and ERC20 tokens
5 Recommended Wallets For Binance Smart Chain and ERC20 tokens
The best wallets for Binance Smart Chain you can use to receive, store, swap, send BEP20 tokens and use on the BSC DeFi platforms.
Unlike some other websites or YouTube videos that can't be changed, this article is being updated daily along with the features the software and hardware wallets implement. This is the best place to buy meme coins, so you need the best wallet to store those coins and keep them safe.
What is the Binance Smart Chain?
Binance has two parallel blockchains which are interoperable. The BEP20 (Binance Smart Chain) is the blockchain with all the DeFi projects and dApps built on it using smart contracts, and it will continue functioning without any problems if something happens to the other blockchain (BEP2).
Since some people trying to buy meme coins or transfer them on Binance Smart Chain found themselves in all kinds of problems, we have addressed some of these issues in our blog.
Binance Smart Chain Swap
You can Exchange-swap Binance Coin (BEP2), Bitcoin, Ethereum, Cardano and 300+ other cryptocurrencies for Binance Smart Chain BNB (BEP20) tokens. You will of course need a wallet to fund the swap (you can use Binance exchange also – always choose BSC BEP20 Network when sending funds!) and wallet able to receive the BNB BEP20 tokens.
5 Best Binance Smart Chain (BEP20) and ERC20 Wallets in 2021
These are the Best Binance Smart Chain and ERC20 Wallets in 2021. All of these wallets are compatible with the coins that we sell, and these are currently the safest and most secure wallets that are most easily available. If you're looking for a great place to store your meme crypto coins, keep reading!
Here is a link to another page for Hardware Wallets For Binance Smart Chain DeFi Projects.
1. Trust Wallet (iOS/Android)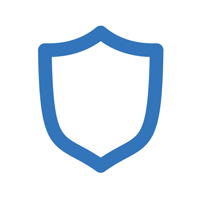 Trust Wallet is available for iOS and Android devices.
It is very popular and stable mobile wallet.
You are able to buy cryptocurrency using the wallet; just click on the crypto and tab for that option to open.
Integrated DApps browser you can use to access Binance Smart Chain DApps – DeFi platforms.
Supports over 40 blockchains and 160k+ assets
You can stake 6 coins and earn rewards using the Finance tab
Use On Binance Smart Chain DeFi Platforms / DApps
2. MetaMask Wallet (Browser Extension, Android, iOS)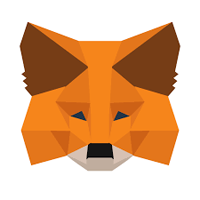 MetaMask is available for iOS/Android devices but also as extension for all kinds of browsers, most popularly the Chrome extension.
MetaMask is an Ethereum wallet but since Binance Smart Chain is compatible with EVM (Ethereum Virtual Machine) it can be configured for BSC network easily. For the most of the first DeFi platforms that were built on Binance Smart Chain the MetaMask wallet was the first option.
Well constructed, established and popular wallet
Hardware Wallet Integration
Use On Binance Smart Chain DeFi Platforms / DApps
3. SafePal (iOS/Android + Own Hardware Wallet)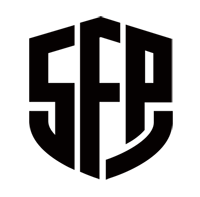 The SafePal wallet is available for iOS and Android devices. It also has it's own hardware wallet SafePal S1. It's the first hardware wallet backed by Binance Labs – 100% offline cold-storage using air-gapped signing and self-destruct mechanism!
You can use the mobile app without hardware wallet just select Software wallet when you first install it and create wallet for Binance Smart Chain.
SafePal supports 20 blockchains, including Binance Chain and Binance Smart Chain (BSC) and 10,000+ tokens.
Here are some of the features:
Swap Coins and tokens to BEP20 token and other BEP20, BEP2 and ERC20 swaps
Creative, you unlock the wallet with the pattern
Hardware Wallet
Use On Binance Smart Chain DeFi Platforms / DApps
4. Math Wallet (Browser extension, Android, iOS)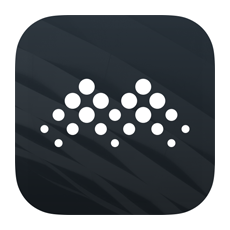 Math Wallet is available for iOS/Android devices and as Browser Extension (Chrome and Firefox)
Math wallet supports 20+ blockchains and the tokens that reside on these chains. Ambitious team and a very good wallet you can use for Binance Smart Chain and on BSC Dapps / DeFi platforms.
Here are some of the features:

Innovative, supports big number of networks
Ambitious team building layer 2 blockchain on Substrate and dApps
Use On Binance Smart Chain DeFi Platforms / DApps
5. Unstoppable Wallet (iOS, Android)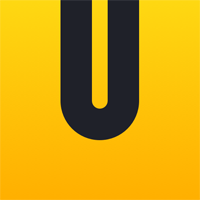 Unstoppable Wallet can be used on iOS and Android devices. It's very fast to install and open while you choose all the other options. What coins will you add, the backups (mnemonics), pin code for locking the wallet…
It has a cool Tor connection option if you want to use the wallet anonymously.
Unstoppable wallet supports a big number of coins and networks including the Binance Smart Chain.
You can use it on Binance Smart Chain Defi platforms through WalletConnect option.
Here are some of the features:

Easy to install and use
Use On Binance Smart Chain DeFi Platforms / DApps